Lendrum Sugaring - The All Natural Hair Removal Solution

I am sorry but in order to fully serve my current clients I am not able to accept any more new clients at this time.

I recommend the following sugarists:

Marnie at bareprofessionalsugaring.com 7809935950

Liz at windermeresugaring.com 7809348845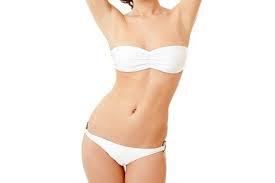 Does the thought of  waxing make you wince?
Does waxing leave your skin feeling irritated?
Is your skin allergic to wax?
Whether it's brazilian, bikini, back or chest,

if you answered Yes to any of these questions you owe it to yourself to try the

Less Painful All Natural Alternative to Waxing
Click to read Customer Reviews
Body Sugaring is simple and all natural.  The sugar paste composed only of sugar, lemon and water so there are none of the artificial ingredients that can cause an allergic reaction. 
Body Sugaring is less painful than waxing because sugar doesn't adhere to live skin cells the way wax does.  This reduces irritiation to your skin.   So your Brazilian will be more comfortable.
As opposed to waxing, Body Sugaring extracts the hair from the follicle in the natural direction of hair growth.  This results in fewer hairs breaking off rather than being extracted, as well as less pain, less skin irritation and fewer ingrown hairs.  Sugaring while a young hair is in the earliest stage of growth (the anagen stage) results in permanent hair removal over time. And with each treatment the hairs become easier to remove and that means less pain.  This is particularly important for Brazilians.

After only a few treatments, clients see a 

finer hair texture, an overall reduction in the amount of hair and a more pain-free experience.



No risk of burning because the sugar paste is heated only to body temperature.

​

All services are performed by a trained and certified sugarist.

Lendrum Sugaring is an

allergy free environment

and as such no scented products are used in our laundry or our home.  Therefore, if you are able to avoid wearing perfume, cologne or strongly scented hair or body products, it would be very much appreciated.  This is also a pet-free home. 

All of our products used during and after treatment are natural and biodegradable. 

 

S

ugar pastes are all natural making them perfect for those with sensitivity to wax.   If you have any questions regarding product ingredients or specific allergies that you may have, please do not hesitate to contact me so that I can address your concerns.

​



Appointments available  9am - 8 pm 7 days a week 
​(including most holidays)
Click here for Sugaring Prices
Click to meet your sugarist